Under the leadership of Ing. Rolando Gonzalez Barron, President of the Association of Maquiladoras of Matamoros, born in the late 90s, a program called "Adopt a school" where almost all companies belonging to the AMMAC, made the commitment to support elementary schools in the Federal Government, primarily with the maintenance of the infrastructure. In a joint effort between parents, managers and staff of companies, many success stories were written each with its peculiar seal between the protagonists.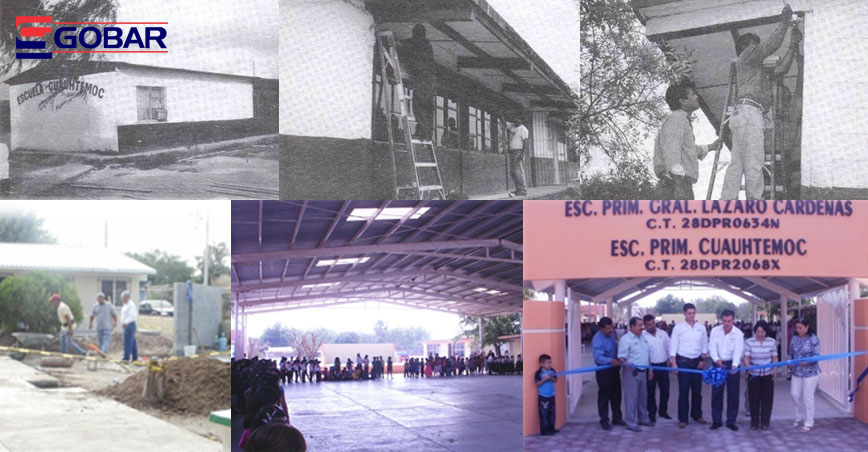 To date though many maquiladoras are no longer supporting the old days as our company increasingly relies more and more to this program we can say that is an important part of Gobar / GW.
---
Continuing to support schools adopted, the management and staff of Staff they handed over an envelope of 250 banks to schools table taken Lazarus and Cuauhtemoc Cardenas, reaffirming the commitment of the owners of Gobar Group with the community.
A very nice way to recognize the efforts towards our company by the children from schools and Cuauhtemoc Cardenas Lazaro was a canvas with a very special message defined as recognize our company.