Our Technology Center is focused on managing, designing and manufacturing processes of progressive metal stampings precision, with some high value-added applications and robotic welding cells and automated assembly lines.
In our corporation concept Programme Management is handled in each project we do, so our Technology Center assigns a designer dies or tooling engineer depending on whether the die is manufactured internally or assigned a source abroad our strategic alliances in Asia or Europe.
Knowledge, talent and experience of our engineers is supported by various technologies such as: Software design and specialized simulation in virtual stamping, laser scanning and three-dimensional printing, which allows us to suggest to our improvements customers in its products and processes at an early stage of their concepts or make changes engineering robustezcan the quality of produced parts.
In our process of progressive dies we include automated insertion of components requested by our customers or we will suggest depending on the volume of production required.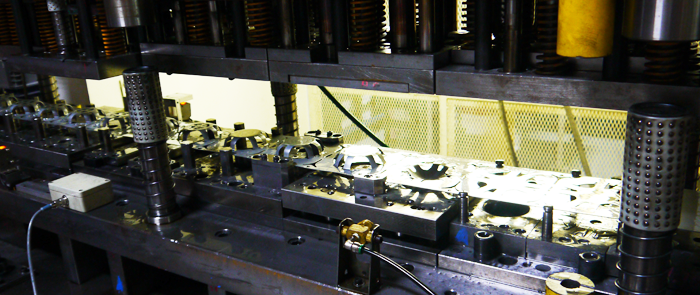 In the design of our robotic welding cells handle the concepts of electric resistance welding; either by points or projections and processes added with MIG. We have the ability to manufacture the welding machine based on process requirements.
All our processes, either dies, welding cells or automated lines, they are reinforced with electronic protection systems, measurement or detection of components, which use PLCs, PCs, microcontrollers, interface display and control, vision systems and wide range of electronic sensors and software support C # or VB.
Flow management of our parts or components in our processes are designed using hoppers and feeding dishes, turntables and pick & place mechanisms among others.
Our manufacturing areas include CNC machining centers, wire EDM, conventional machining equipment, electric welding, MIG, TIG and micro-welding.
We continue to develop our technology center and we continue to expand our vision with futuristic innovations to remain competitive every day.