Section ► Metal Solutions ►
---
Turnkey Solutions
Turnkey Solutions for Contract Manufacturing in Mexico.
By: Carlos Mendoza | Miercoles 14 de Octubre de 2015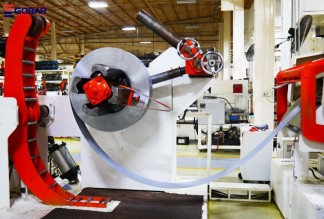 Thirty years of Experience, over 25 Presses with capacities ranging from 60 to 880 Tons. IATF Certified with Lean Manufacturing Principles in place.

Gobar Systems Inc. is a world class organization specialized in a wide variety of metal stamping, injection molding & automation applications for Contract Manufactuing in the U.S. & Mexico.


Gobar Systems Inc. is a Turnkey Solutions provider in Contract Manufacturing with more than 30 years of Experience, specializing in Metal Stampings, Injection Molding and Automated Assembly.

Our Excellence in Execution approach has enabled us to integrate the design to deployment process of your products under one roof.

From Tool & Die design, Precision Machining and Metal Finishings to Advanced Tech Training, we are here to help you.


No project is too big and no customer is too small.


Every step of the way will be carefully planned and executed according to your requirements and needs, delivering perfect quality produced by our People, Technology and Systems.